Education:
PhD in Agronomic Sciences, School of Agriculture, University of Buenos Aires, Argentina [2010-2015]
BS/MS. Biotechnology, National University of San Martín, Buenos Aires, Argentina [2010]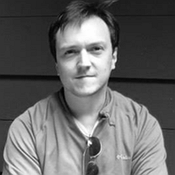 Bio:
​I completed my undergraduate studies in the 
University of San Martin
 (Argentina) with emphasis in Biotechnology in 2010. The same year I joined the Dubcovsky lab at
UC Davis
 to apply different genetic approaches to understand the regulation of the vernalization requirement in wheat. I received my PhD from the 
University of Buenos Aires
 in 2015 under the supervision of 
Jorge Dubcovsky
. ​I am especially interested in the discovery and deployment of genes controlling relevant aspects of development and their utilization to produce improved ​crop varieties. ​
VERNALIZATION 4 gene identification
This project was focused on flowering regulation in wheat, principally understanding the gene networks controlling the vernalization requirement.
VRN-D4
is one of the major vernalization genes in wheat and the first aim of this project was to develop a fine map in the
VRN-D4
gene region to facilitate the positional cloning and study its interactions with other flowering and photoperiod genes. Ultimately, a better understanding of this regulatory pathway will improve the knowledge of wheat adaptation to different environments.
More..
​In the news:
UC Davis Plant Sciences Department
Kansas State University
Yahoo News India
The Tribune India 
Milling Journal
​India Times
Gordon and Betty Moore Fundation