Education:
PhD (in progress). Plant Pathology, Designated Emphasis in Biotechnology. University of California, Davis.
BS. Biochemistry. Honors. Clemson University. 2012.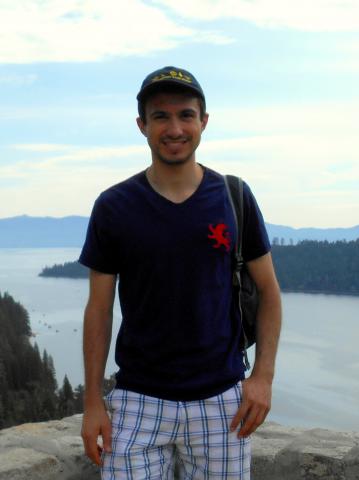 Bio:
As a plant pathology graduate student at UC Davis, I am interested in understanding and mitigating biotic threats to our domestic and international food supply.
I am thankful to be jointly mentored by Dr. Gitta Coaker and Dr. Jorge Dubcovsky.
In the Dubcovsky lab, I have been challenged with elucidating the mode of action of a wheat NLR protein.
My research will hopefully contribute to the breeding of durable rust resistance in wheat.
 
Publications:
Riquelme, P.C., Leal, D.R., Carrillo, K.S., Moraga, M.U., Aguilar, S.V., Bolus, S.J., and Olate, M.S. 2011. Endogenous quantification of abscisic acid and indole-3-acetic acid in somatic and zygotic embryos of Nothofagus alpina. Chilean Journal of Agricultural Research. 71.4: 542-548.